This year's summer event in KF2 is steampunk themed. Here's a sweet shot of my prestige eviscerator skin as I finish off the last boss to complete the event. Note I'm wearing my cyberpunk outfit from the spring event, and the halloween clot backpack from last halloween's event.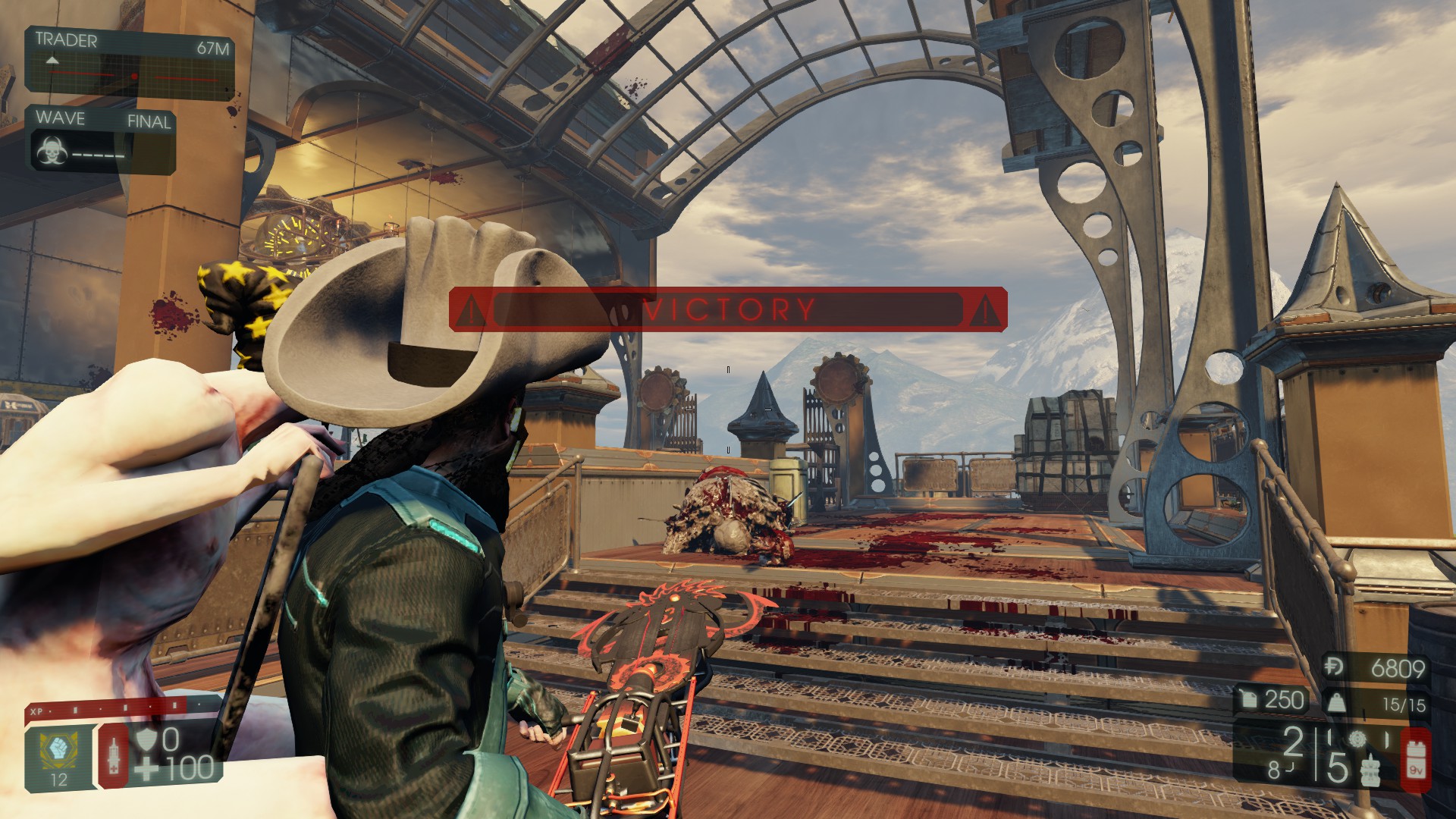 But now it's time for a fashion upgrade! My reward was an M99 precious skin (which as a berserker is not all that useful to me), a steampunk outfit, and a steampunk clot backpack!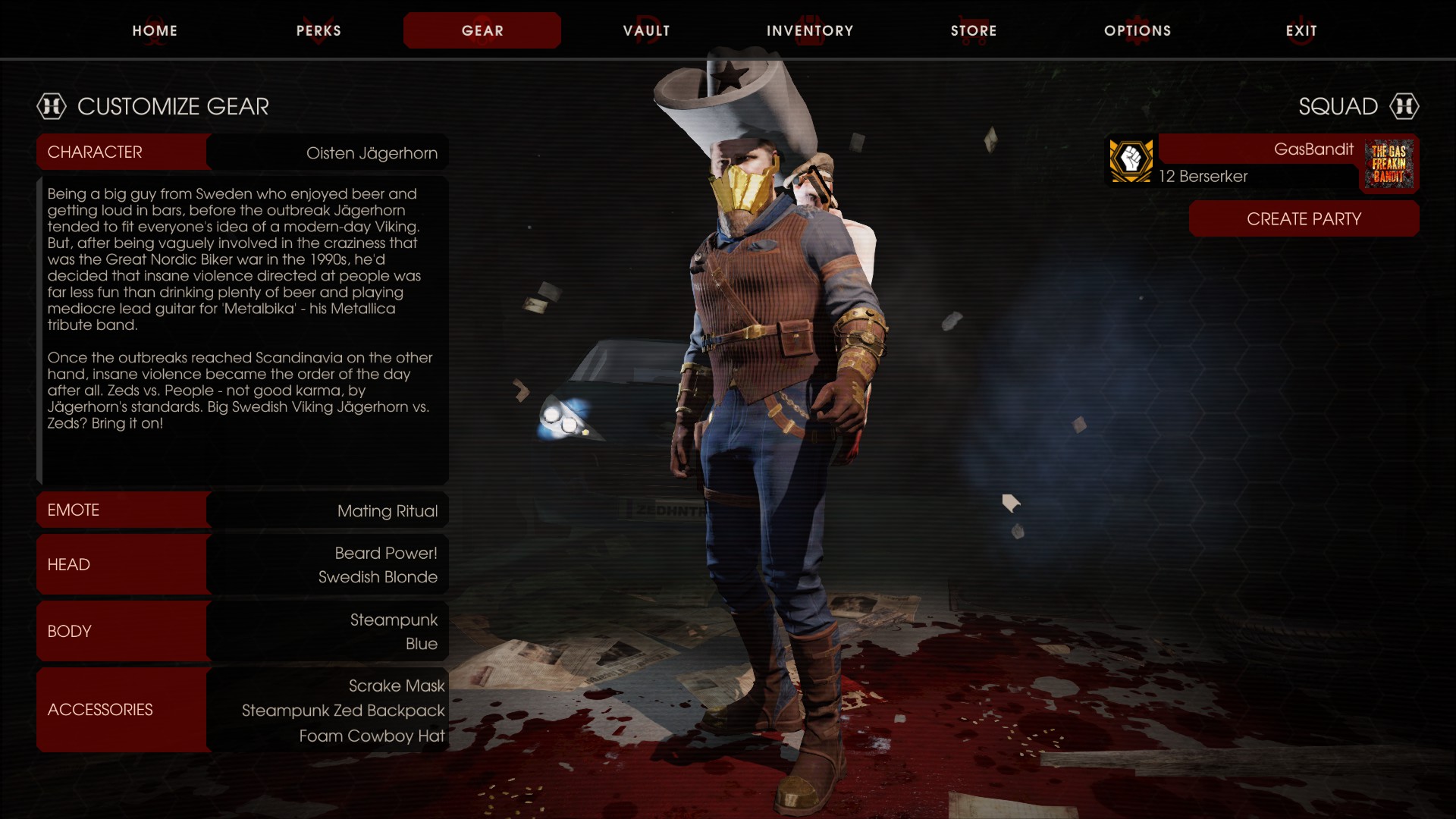 If only that little dude's gun was more than decoration. It'd kinda be neat to have a gunner on my back.