I couldn't find a more appropriate thread, so I'm starting my own.
If you didn't already know, there are a lot of creative people out there. Many of these creative people also post their stuff online...DeviantArt, tumblrNew, Facebook, whatever. Some of these creations get plenty of likes and become quite popular.
If you
are
an artist (or know one), you probably also know that many of these posts get stolen by bots who look for highly-rated creative posts and turn them into unauthorized/unlicensed merchandise. Even a video game developer has had his work stolen
and turned into a bikini
.
Well, the artists have started fighting back...
creatively
.
See, people are now starting to post
grossly
flagrant copyright/trademark-infringing images and upvote them to attract the bots' attention, thereby tricking the bots into stealing and reproducing the properties of notoriously litigious companies and well...see for yourself:
source -
teezyli.com
(for as long as they stay in business, I guess)
Some close-ups: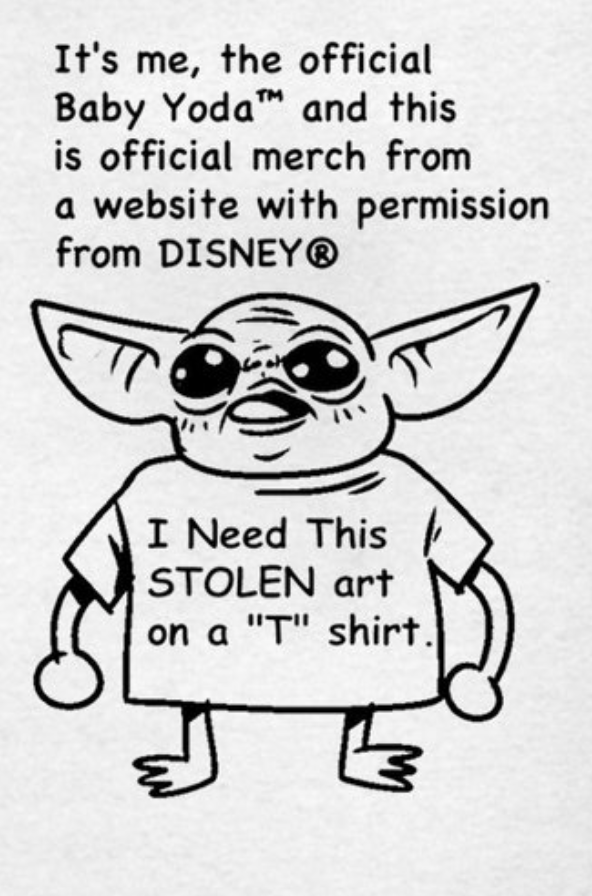 It's almost like a weaponized version of the
hotlinked image switch
trope.
tl:dr; Bots are dumb. So is art theft.
--Patrick